A meta box in wordpress is a draggable box shown on the wordpress admin dashboard, post editing screen, etc. It's purpose is to provide information to user or allow the user to do some operation.
In the back-end, WordPress has built-in meta boxes for categories, publishing, tags, and the featured image. Also if we need to create our own metaboxes for wordpress easily we can create by following some simple steps.
Pre defined metabox information boxes starts from wordpress admin dasbhoard.
Site Health Status
Quick Start
At a Glance
… etc
Example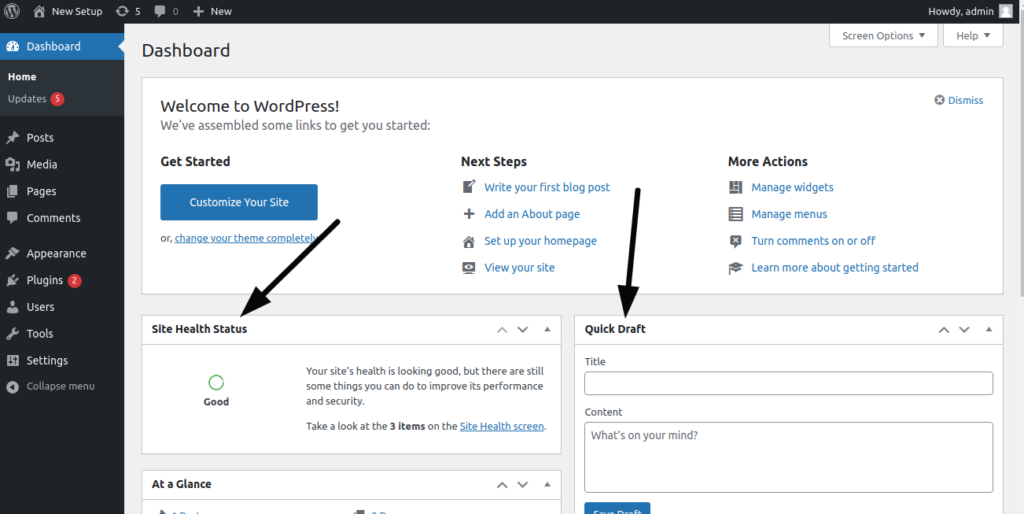 Defined metaboxed at wordpress post screen
Inside post add or edit screen you see Publish, Format, Categories, Tags, etc. These are wordpress metaboxes.